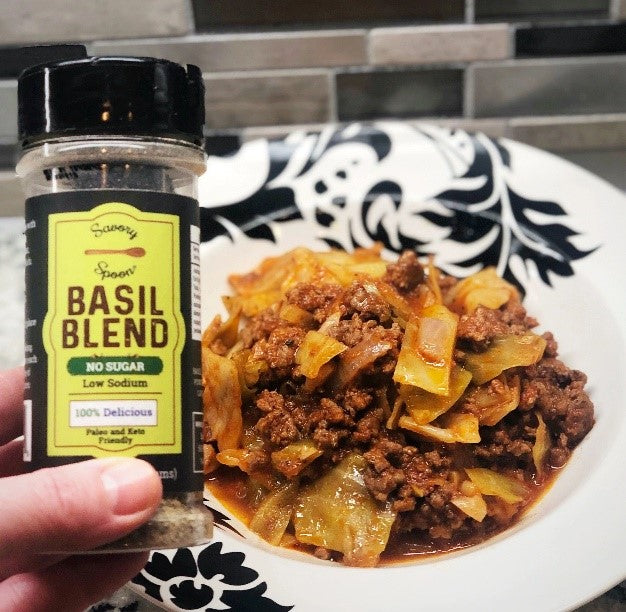 Unstuffed Cabbage
Is it last minute & you are not sure what to make for dinner? Enjoy this delicious recipe that can likely be made with ingredients that are already in your pantry.
Unstuffed Cabbage Recipe
By Dawn Arnold
Ingredients
2 pounds ground beef
1 large onion, diced
1-2 cloves of garlic minced
1 small cabbage chopped
1 (28 oz can) Tomato purée
1 cup chicken stock
2 tsp Basil Blend or Spicy Basil Blend*
Instructions
Chop Cabbage into 1-2 inch pieces and set to the side
Chop onion and set to the side
Cook ground beef, onion, and garlic in a pan on medium-high heat until half way cooked. Approximately 6-8 minutes
Be sure to chop the beef into small pieces as you are cooking
Add Tomato purée, cabbage, chicken stock, and Basil Blend. Continue to cook until the cabbage is tender. Approximately 10-15 minutes
Lower heat and simmer 5-8 minutes
You can add more chicken stock if you would like more liquid in your dish. I prefer a thicker mixture but you can certainly adjust and the seasoning to your liking
Enjoy!
Notes